Our Veterinarians
Cambridge Cat Clinic is a collaboration between Dr. Kimberly Levine and Dr. Laura Widman, both of whom have a personal passion for cats and many years of experience treating them. They worked together for eight years treating cats in the Boston area and during that time found they shared a vision on how to provide modern, compassionate care for our feline companions.
Laura Widman, DVM
Dr. Widman developed a love of animals at an early age while growing up on a farm in Indiana. After getting a B.A. in French and an M.A. in Slavic linguistics, she decided to pursue her childhood goal of becoming a veterinarian.
Dr. Widman graduated from the University of California-Davis School of Veterinary Medicine in 1998. She has been practicing feline-only medicine full time in the Boston area since January 1999. She has special interests in dentistry, surgery, and endoscopy.
During her spare time she pursues all manner of fiber arts, particularly knitting and spinning, as well as sewing. She lives with her partner, Steve, and their three cats, Twyla, Rama, and Elijah.
Kimberly Levine, DVM
Dr. Levine has had a love for cats since she was very young. After a detour though an engineering degree and business consulting, Dr. Levine graduated from the Cummings School of Veterinary Medicine at Tufts University in 2002. She then completed a veterinary internship focusing on emergency medicine, surgery and internal medicine in 2003 at Oceans State Veterinary Clinic in Rhode Island. For over the past 10 years, Dr. Levine has practiced exclusively with cats and has special interests in senior care and urgent care.
Dr. Levine shares her life with her two children and two cats, Zoe and George.
The Cambridge Cat Clinic Team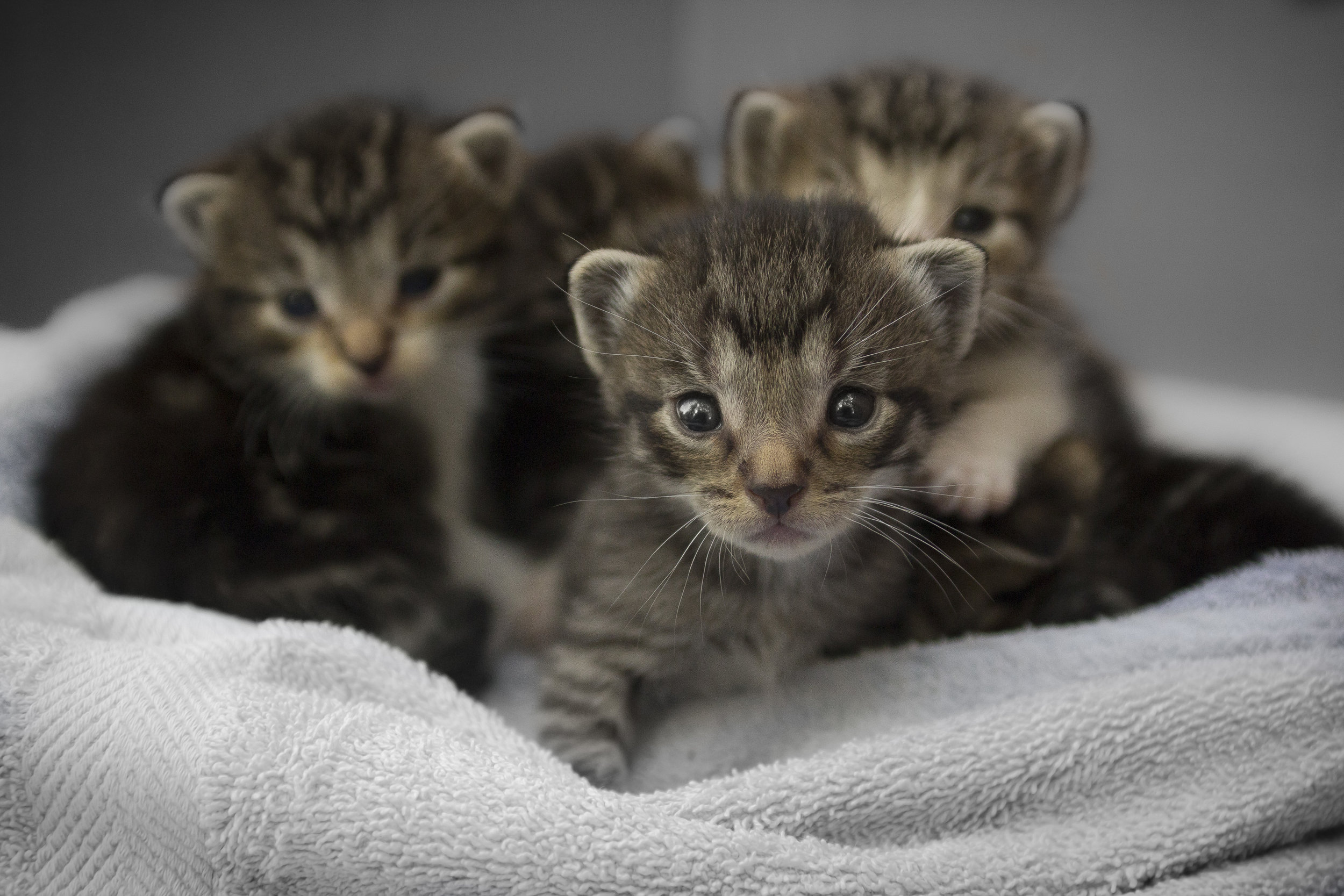 Sarah L., CVT
Certified Veterinary Technician
Sarah has always wanted be a veterinary nurse since she was a very small child. She graduated in 2006 with an associates degree in veterinary technology and received her certification in 2007. Sarah has worked only in small animal settings including general practice, oncology, emergency and feline-only clinics. Special interests include nutrition, oncology, internal medicine and cytology. When not working, Sarah enjoys whale watching, camping, extreme couponing and cooking. She lives with two rescue cats, Mango and Triscuit.
Tara M.
Veterinary Technician
Tara graduated from Vassar College with a BA in Psychology focusing on animal behavior. She worked at the MSPCA as an adoption counselor before making the transition to the private veterinary field. Tara worked as a technician alongside Dr. Widman and Dr. Levine at a Boston-area feline-only clinic for many years, eventually becoming the head veterinary technician. At the same time, she interned at Helping Hands: Monkey Helpers, assisting with caring for capuchin monkeys being trained to be service animals for individuals with spinal cord injuries. She is excited to be living out her childhood dream of being surrounded by cats every day! Tara is especially interested in the management of chronic feline retroviruses. Most of Tara's free time is devoted to her feline life-partner, Jude. They go on long leashed walks every day and love exploring small towns around New England together.
Esther r.
Customer Service Representative
Esther is originally from Connecticut but has called Boston home for the past nine years. She has owned and loved cats her entire life and is currently a food-slave to a feisty, fluffy girl named Thyra. Esther has dedicated herself to veterinary client care since 2013, with experience in both emergency and general practice settings. Esther is especially interested in educating clients on the value of pet insurance and wellness care. She enjoys arts and crafts of all kinds (especially knitting and painting), true crime documentaries, and 90's alternative rock.
Rachel P.
Veterinary Student
Rachel recently left Cambridge Cat Clinic to pursue her DVM degree at the Cummings School of Veterinary Medicine at Tufts University. We wish her the best of luck and look forward to following her future career.
Rachel, we miss you!